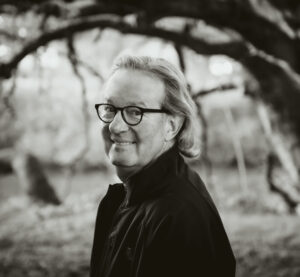 David Gingrass (pronounced "Gin Grass") was a Professional Chef with a career spanning more than four decades. Gingrass graduated from the Culinary Institute of America in Hyde Park, New York then cooked in the Bay Area for three years before landing a job at Wolfgang Puck's original Spago Restaurant in West Hollywood. It was there, at Puck's urging, that he began developing his smoked fish recipes.
Gingrass returned to San Francisco in 1989 when Puck tapped him and his then-wife, Anne, to open Postrio, Puck's third restaurant and his first outside of Los Angeles. Postrio opened to rave reviews and soon became the #1 popular Bay Area restaurant in the prestigious Zagat survey.
Five and a half years later, the opportunity to open a restaurant of his own presented itself. Hawthorne Lane opened in 1995 and was a San Francisco dining institution for over fifteen years. In 2021, David Gingrass founded Gingrass Smoked, a company dedicated to producing entirely hand-crafted smoked fish products.